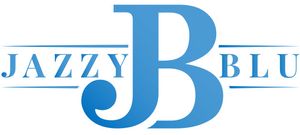 Jazzy Blu stands as a prominent Jazz and R&B band in the Washington Metropolitan area, skillfully producing harmonious sounds of Smooth Jazz, Neo-Soul, and R&B. They artfully merge influences from Funk, Jazz, R&B, Neo-Soul, Blues, Rock, and Alternative music to create a captivating, groove-packed emotional journey that transports listeners through varying themes, moods, and experiences.
From intimate lounges to grand theaters, Jazzy Blu has delighted audiences at numerous venues throughout the United States. Their performances have graced historic sites like Washington, D.C.'s Blues Alley, the renowned Kennedy Center, Lincoln Theatre, and Howard Theatre, often playing to sold-out crowds.
Having shared the stage with esteemed and Grammy Award-winning artists such as Boyz II Men, Brian McKnight, Ohio Players, The Whispers, The O'Jays, Chante' Moore Jon B, Roy Ayers, Shele'a, LeAdria Johnson and Tank, Jazzy Blu has also warmed up audiences for exceptional shows like Broadway's The Color Purple and the eight-time Grammy Award winner Mary J. Blige. With their versatile appeal, Jazzy Blu is truly "a band for every occasion."
Based in the Washington, D.C., Maryland, and Virginia areas, Jazzy Blu frequently performs at local events and travels to other cities across the United States for special engagements.
The band is available for both public and private events at venues of any size.