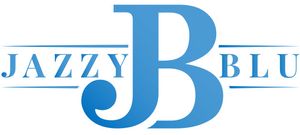 Jazzy Blu is one of the leading Jazz and R&B bands in the Washington Metropolitan area. The band produces the melodic sounds of Smooth Jazz, Neo-Soul, and R&B, while blending the influences of Funk, Jazz, R&B, Neo-Soul, Blues, Rock, and Alternative music. They create a groove-filled emotional roller coaster that takes you through an array of themes, moods, and experiences.  
Jazzy Blu has entertained audiences everywhere from small lounges to large theaters. They have performed at various venues across the United States, from sold-out crowds at the historic Washington, D.C. landmark Blues Alley, to the infamous Kennedy Center, Lincoln Theatre, and Howard Theatre.
Jazzy Blu has both opened for and shared the stage with notable and Grammy Award-winning artists such as Boys to Men, Brian McKnight, Ohio Players, The Whispers, The O'Jays, Jon B, Roy Ayers, and Tank. Whether preparing an audience for a sold-out performance of the critically acclaimed Broadway musical, The Color Purple, or opening for the eight-time Grammy Award-winning Mary J. Blige, Jazzy Blu is "a band for every occasion."
Jazzy Blu performs regularly in Washington, D.C., Maryland, Virginia, and for special events in other cities across the United States. The band is available to perform for public and private events at both small and large venues.